Things are getting exciting at Branson Ridge this summer! We've already had a fantastic start to the year with some wonderful faces and even more wonderful memories. We are loving the cool summer nights for now. We certainly hope to keep those smiles big all summer long.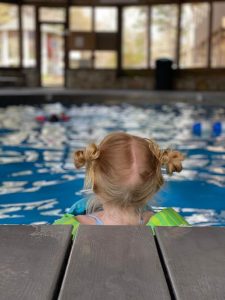 Last spring, we also had our first ever Chili Cook-Off and Spaghetti Cook-Off. The smells of these great comfort foods filled the park and left folks with a lot of full bellies. Spring break was an incredible time, right after the resort opened back up for the season, allowing us to welcome plenty of campers. "We Love our Mothers Weekend" gave us a chance to show our mothers how much they mean to us.
We are excited to introduce our two new resort managers. Michelle Spicher and John Waugh have moved from our sister resort, Texoma Shores, to continue the improvements we have made at the resort. The staff have had their hands full with the many new remodels and redesigns that have taken place since January. We've brought in new furniture for the motel. We have brought in gravel and leveled out several new sites. We've remodeled the café and have brought on a new head cook. Branson Ridge seems like a whole new place, with the same excitement and charm.
The resort is packed with many fun activities for the summertime. We're kicking things off in June by showing our appreciation to our fathers and grandparents with our "We Love our Dads Weekend" and "Grandparents Day." July has a lot of fun for the whole family. Show us what you got at our "Branson's Got Talent" show. Dress the kids and the pets up for our "Disney Fairytale Weekend". We round out the summer with our "Back to School Bash" for the young ones and one more chance for our campers to show off their cooking with our "Crock-pot Cook Off".
We're so excited to welcome all our friends back. We are dedicated to making sure your stay is the best it can possibly be and that you have a fantastic time while you're out here. So, get packing and start planning your trip soon. You won't want to miss out on any of the fun!